Testimonials
---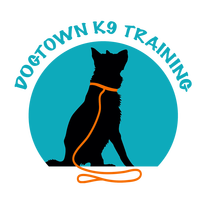 Thank you to all my clients for your kind words and support. You and your dogs are truly appreciated. Teresa
---
"Teresa is not only an accomplished trainer but a national level competitor. The
proof is in the pudding with her many abilities and success and quite simply
Teresa is at the top of the game. She has been mentored by the very best K9
trainers both here in the USA and Europe. She has a kind hand but also knows how
to gain a dogs respect, essential in successful training of any dog.
Her zest and love for our K9 friends has no bounds, she is truly a dedicated and is
a consummate Dog professional with thousands upon thousands of hours training
experience. If you need help with your K9 family member you need not look any
further than Dogtown K9 training and Teresa Cowart." Steve R.
---
Hey Teresa! KiKi listens so much better, she is easier to walk and LOVES her frisbee. Thank you so much . Rachelle B.
Teresa Cowart is an outstanding dog trainer. She is able to assess what the dog needs to learn as well as what the owner needs to know to be successful in training their dog once Teresa goes home! I have a large 6 month old golden retriever puppy, Java. We started with Teresa when Java was 4 months old and am I glad we did. Having a large well mannered dog is our goal. We are well on the way only because of Teresa's expertise. I have owned large dogs all my life, attended countless "classes" and had nice but rather frisky and not consistently well behaved dogs. At 6 months Java has been well behaved when we walk on trails, in the neighborhood and at the beach. From Teresa's working with us we have even ventured into Sunrise Assisted living (where he didn't knock anyone over!) stores, and restaurants. Java is a wonderful work in progress and Teresa is now helping us with manners for our adolescent puppy. I am grateful my husband, Java and I started with Teresa and plan to continue. Every time she comes we learn more and become more successful with Java making everyone happy and relaxed! I highly recommend Teresa to you- she is dependable, a great communicator, encouraging, inspiring, and excellent with dogs.
Thanks for everything yesterday!! Kindly, Pam
"I have been training animals for over 20 years and coaching people for over 15 years and have always enjoyed learning from the animals and humans I interact with daily. I have to say however that I am especially pleased to have found Teresa Cowart who is working with me and my 3 year old long coat German Shepard fine tuning our skills. Teresa is a very gifted instructor and I appreciate her knowledge and energy and her approach to dog training. We share the same philosophy – mark the correct and the incorrect behaviors so that the dog knows exactly what is expected of them; be fair and consistent and most of all have some fun and smile! I have truly enjoyed being a student of hers and I highly recommend Teresa and Dogtown K9 Training to anyone for their dog training and in kennel needs. " Shannon Anderson Owner Total K9 Training, LLC.
Have to give a shout out to Teresa & Dogtown K9 Training. One hour provided SO MUCH and has made a fabulous difference in our dogs! Teresa is the queen of Miss Manners for pooches!!!


Teresa is amazing! My dogs love it here. The change in my 2 dogs is fantastic. They don't knock me or my kids over when we open the doors anymore. They actually listen when I tell them to do something.
Dogtown does boarding too...I take my family on vacation, and my dogs get to go on vacation too. They get to swim, sleep in the house and be part of the family, and play with all the other dogs there too. Its great. I would recommend Teresa and Dogtown K9 Training to everyone I know. I can't say enough about how wonderful it is here. I like knowing my animals are well taken care of when I'm away. Michelle.



---
Teresa trained our two dogs, Camo and Moose. I could not have asked for a better experience! I would give Teresa more than the best of 5 stars for her ability and kindness she shows the dogs, she treats them like they are her own! I would highly recommend anyone looking for a trainer who is more than happy to talk to you about dogs and willing to help and make suggestions and be there for you. DogTown k9 Training is the way to go. They even board! Which is so nice, for training or vacation time. For, a behaved dog is the only way to go as far as I am concerned. Treat them the way you would want to be treated. Sandra.
---
Teresa, Daisy is going so good I'm so happy. I have been walking her
just about every day and she is calm walking past most people. There was a man
trimming trees and he had a large looper resting on his shoulder she barked at
him and I did not react soon enough. I asked the man to continue what he was
doing and I was going to go past him again. Daisy was perfect. She is catching
on. She is really doing good when I open front door. She is
staying in her place. Also when she goes outback I have been making her stay
with the door open then tell her OK to go out.
I never thought 2 lessons would get such great results. I
really appreciate all you help.
Take care and again Thank You for you help.
Susan and K9 Daisy (rescue)
---
"5 months ago we adopted a 9 month old white Labrador retriever, Roscoe. We
are his third owner. When we first met him we were so impressed because he
got up, said hi to us without jumping or being too excessively hyper and then
laid back down on his mat in his current home. We thought to ourselves
that was quite impressive especially for a young dog. As he transitioned
into our home he was mellow at first and we continued to be impressed.
Then he became comfortable and started all sorts of bad behavior = stealing,
nipping at myself or my kids, jumping onto the couch, etc. When we walked
with him he would bristle, growl, bark and lunge at any people and/or their
animals we passed. We began to worry about his seeming dislike of people
outside of our house. I didn't like feeling so out of control with a dog
who didn't listen. I had to move all of my books into a closet so he
stopped chewing them up. I would hook him on a lead attached to my wall
and once he decided he wanted off, he would growl, nip and bark at me which was
very uncomfortable. We took him to a private session with a trainer who
told us he was the wrong fit for us and we should rehome him. We went home
scratching our heads because we had all ready put a lot of emotion, time and
effort into Roscoe and didn't want to be rid of him especially since we were all
ready his 3rd family! I racked my brain trying to think of people I knew in the dog world who could help
us and remembered Teresa. I was so happy when she said the next day she'd
come up to our house and check out Roscoe! She said she would know right
away if his issues were obedience and manners or if he truly did need to be
rehomed. We knew DogTown K9 Training offered a training option to take
your dog, train him and then bring him back and train the owners. We knew
since we have 4 kids and a busy life that was our best option for us.
Teresa came up, met Roscoe and said he was a good dog just bad mannered! I
handed Roscoe over to her and for three weeks she took him out to different
stores and parks to help socialize him so he was less nervous on walks for
us. She also taught him dog obedience. He is a much better
dog! We are so impressed! He is more mellow than he was. I think
because he knows he has structure he is more comfortable to grab a bone or chew
toy and come lay in the area where we are and just be content with his
toy. Before he'd be pacing around the house, trying to figure out what he
could steal so he could lead us on a chase. He doesn't nip or growl at me
even when he is on his lead. He is much better when we walk by people, he
mostly ignores humans. He still wants to bark at dogs and I'm working on
that with him. He is leash trained so he doesn't pull like he used
to. I would recommend DogTown K9 Training to anyone who asked! It is
well worth it to have a dog we enjoy. Nancy and K9 Roscoe






---
"Just when I thought there was no hope left, Teresa stepped into our home on January 4, 2013. In one session she had our sweet little Gumbo completely under control, Teresa was amazing with 4 kids under the age of 9, work, school etc., life is busy enough and we had absolutely no control over our family dog. No one could come over without being mauled, he
basically ruled the house and for lack of time, there was not a lot I felt I could do about it. After Gumbo had bit two of my children I was pretty much ready to say goodbye to him, but our family loves him. My husband was calling around trying to see what our options were and someone referred us to Teresa. After my husband spoke with Teresa we agreed to try one session and see what happened. Teresa was awesome! I felt like she was the "Dog Nanny 911"! I know we still have work ahead and we have to keep up with the training and make sure to work with Gumbo daily, but in one session Teresa completely changed everything and we are all so much happier! Prior to Teresa we had paid for private lessons (6 of them) which resulted in absolutely nothing, no changes. Gumbo is a different dog, any friends or family that come over are in awe of how well behaved his is now! I also really liked that my kids were involved in the training and the first goal was simple household obedience and manners and of course absolutely no biting under any circumstance. I would highly recommend Teresa to anyone especially a family that needs help; she is great with kids and animals."
Laurie and K9 Gumbo



---
---
I couldn't be happier with our choice to use Dogtown K9 Training for our 1 year old lab/pit mix Shelby! My boyfriend and I were going on vacation and needed to find a place for Shelby to board. We were very nervous about where and who she would be staying with but once I met Teresa I knew this would be a great place for her. Dogtown had everything we were looking for an at home feel for our dog (no large runs of dogs stuck in their cages all day), a large area for her to run around and play with other dogs, training lessons, and even a swimming pool I felt like Shelby would be staying with a friend and in a very hands on, super dog friendly environment. I knew she would be treated as part of the family while she
was there. Teresa was wonderful! It was very obvious she truly cared about Shelby and would take great care of her.
Shelby only had time to receive a few lessons but I have seen a great improvement in how she walks on the leash, no more being dragged down the road! Teresa also taught her a few commands to work on her self control. She is listening a lot better than she used to and has been behaving much better when left alone. I would highly recommend Teresa anDogtown to anyone looking for a place to board or train their dog. We live in Orange County and traveled an hour and a half each way to Dogtown but the drive and time were worth it! We will definitely be using Dogtown anytime we need to board Shelby in the future. Thank you!
Courtney and K9 Shelby



---
"We have a 3 yr. old Golden Retriever named Bentley. Teresa trained Bentley recently since we were becoming very frustrated with his lack of response to our commands. Teresa worked with us as well as with Bentley, especially on the "come" command. We realized that we were making mistakes too which did not help our situation with Bentley. Since
the training with Teresa, Bentley has responded much better to our commands. We have been able to walk him off leash when it is safe to do so. He comes (most of time) when told. We are convinced that Bentley has made a huge improvement
because of Teresa's dog training expertise."
Nancy and K9 Bentley,



---
"We sent our dog, Rusty, to train with Teresa while we were away on vacation. Rusty is very afraid of strangers and new situations, so we were a little worried leaving him. However, we were very relieved when we met Teresa. She was very
welcoming and knowledgeable about dog training. After the training, we had noticed a big improvement in Rusty's confident issues. After training with Teresa, we will never train with anyone else!"
Chris and Amanda, K9 Rusty




---
"We first met Teresa when we were looking for a GSD puppy. Her GSD, Beauty, had given birth 7 weeks earlier to a litter of 10 puppies! We were impressed with Beauty's temperament and personality. When we first went to meet the gang, the
whole lot mugged us. All were curious, happy and confident. We fell in love with a female and bought her. Kids named her "Cassie". When we got Cassie home we were impressed with her confidence with her new surroundings and how easy potty and crate training were (thanks to the tips Teresa had give us) and she how much she loved water! It didn't matter if it was a bath, the hose or the pool she justloves the water! I contribute all of this to the time and work Teresa did with Cassie before we even took her home. So, it was natural to go to Teresa for help with obedience training. Cassie's attitude says it all! She gets excited the moment we pull into her gate. We have such a good time it doesn't feel like training. We have learned so much in the time we have spent with Teresa. Not only about training but dog behavior and nutrition. Teresa has inspired me to try my hand at competition obedience and tracking. I have all the confidence that with Teresa's knowledge and training we will be well prepared for that day. I highly recommend Teresa for anyone who is looking for a trainer who is knowledgeable about dog behavior, training or nutrition. She keeps training fun for both you and your dog. Thanks Teresa!"
Michelle and K9Cassie



---
"Teresa is currently training my young GSD puppy Henry. We have been training together for about 3 months. She is the BEST! She is kind and willing to work around you schedule to get your dog trained! Whether you want an obedient pet or a 1st class working dog, she's is the person to see. She has a vast knowledge of dogs and the best training methods that make it fun for you and your dog. Henry has learned so much and every time he sees Teresa he goes nuts, he just knows he is in for some fun! She also got Henry in the pool! Dog swimming is a great workout for dogs and Henry was apprehensive to get in the pool, but one session with Teresa and he loved the pool. Teresa is not only a wonderful trainer but also a valuable resource when it comes to dog nutrition and health. Henry has had his fair share of issues, but Teresa's
recommendations were always great and worked. He is now better than ever and we can't wait to see what else Teresa has in store for him!"
Larry and K9 Henry